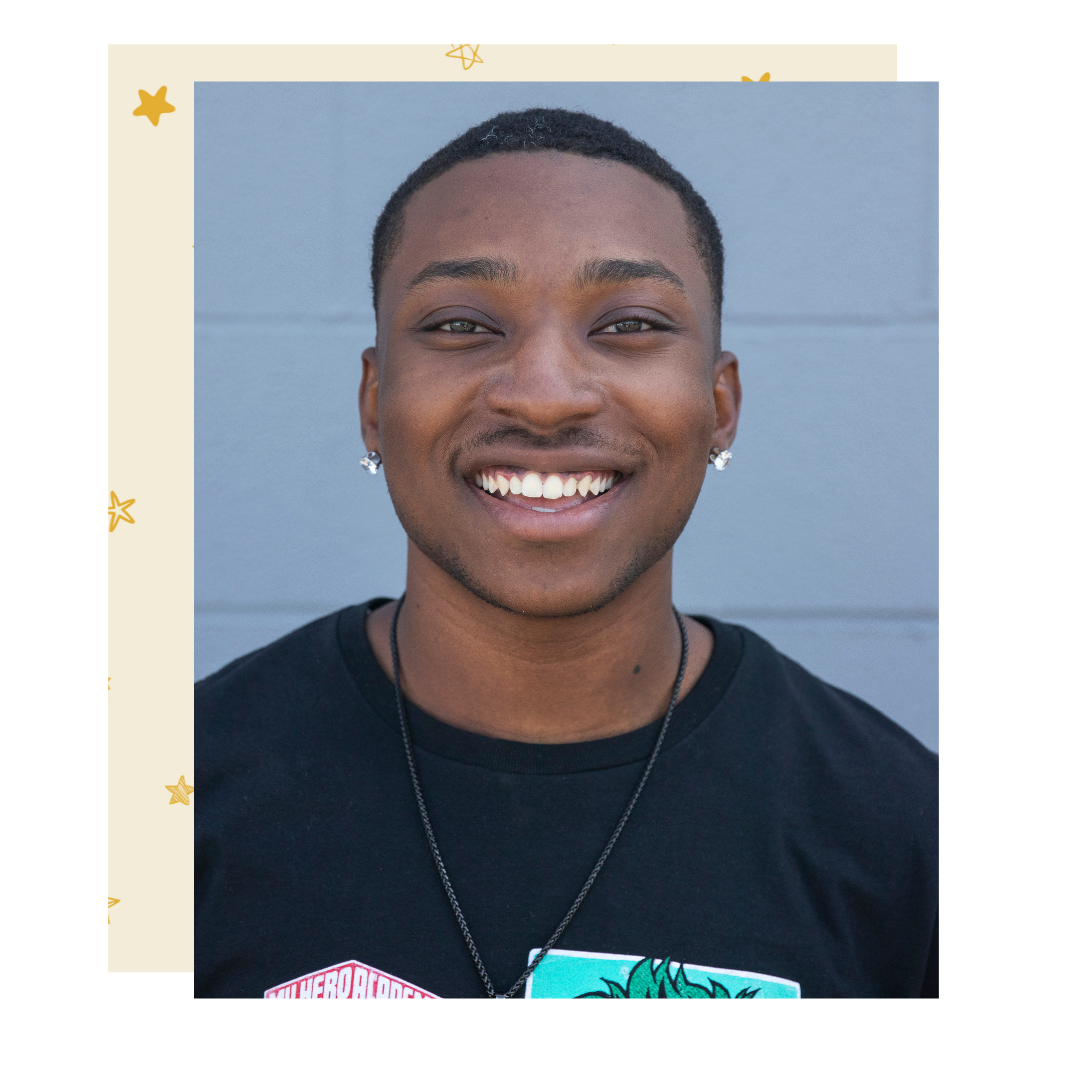 All About Brandon!
Brandon has a super energetic personality! He makes the Mychal's staff along with his peers smile every day with his contagious laughter and kindness. Some of his favorite things to do involve watching & playing football. Brandon says "I'm the best Rams fan!" He also loves many different types of music, but his favorite artists are DJ Khalid and French Montana. Brandon also enjoys playing video games and practicing his amazing dance moves.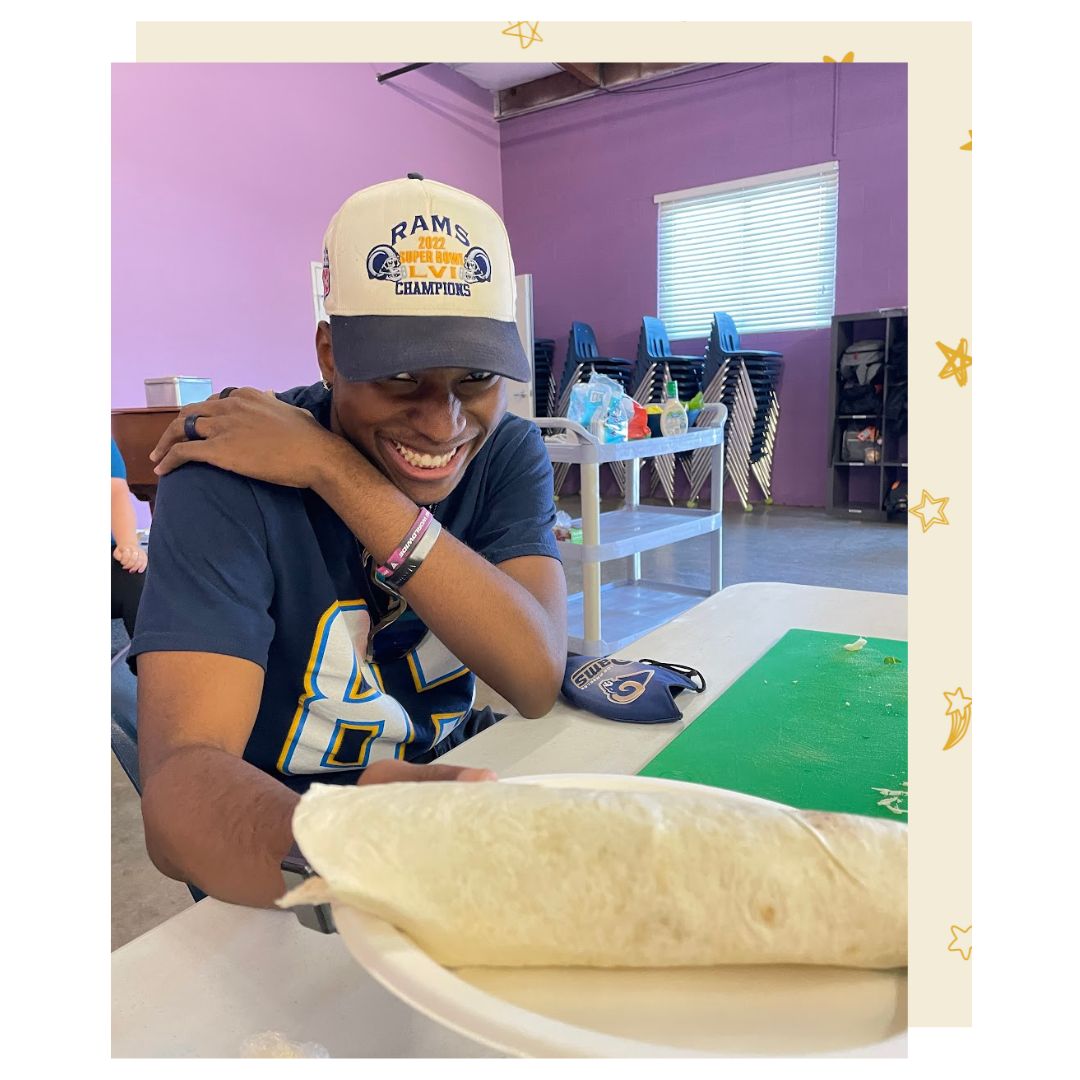 Growth at Mychal's!
Brandon joined Mychal's Hawthorne After School Program during the beginning of 2016. Our support staff, Anne, describes his growth in program, "He has grown a lot over the past 6 years and improves daily.  Brandon has developed a super brotherly attitude towards the other students – he really looks out for them." When asked about what he loves most at Mychal's, Brandon explained that he likes gardening, meeting volunteers, and helping Janett in the bakery. Brandon has also participated in the plays with Anchorless Productions and thrived on stage during the performances.
Reaching for the Stars!
We have no doubt about Brandon's bright future! We know he will accomplish so many great things with his positive attitude. Brandon looks forward to continuing to help out in the bakery and learning skills. He's also excited to help out in the print shop very soon! One of his goals is to possibly be employed with Mychal's Bakery & Coffee down the road. Keep up the amazing work Brandon, we are proud of you!