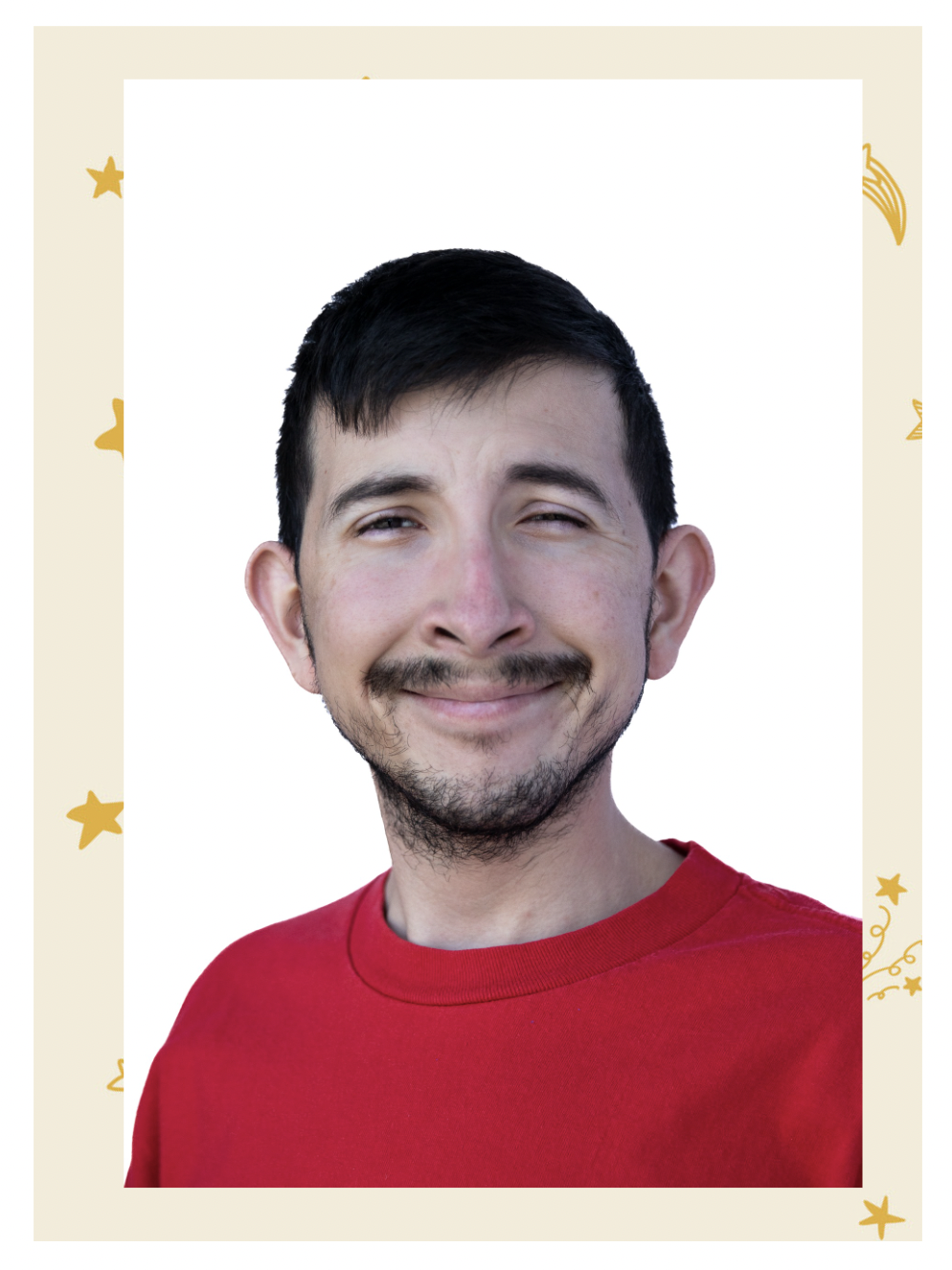 Get to know Emmanuel
Emmanuel is a very sweet and driven individual who describes himself as "nice and cool." He is very talented and creative. Emmanuel loves making art; he often creates clay figures, drawings, and paintings with his brother at home. Emmanuel finds inspiration for his art from DreamWorks & Disney. He also enjoys playing soccer and going bowling in his free time. Emmanuel frequently reads Dr. Seuss books and watches Disney movies. His favorite character is Mickey Mouse and he loves to go to Disneyland whenever he gets the chance!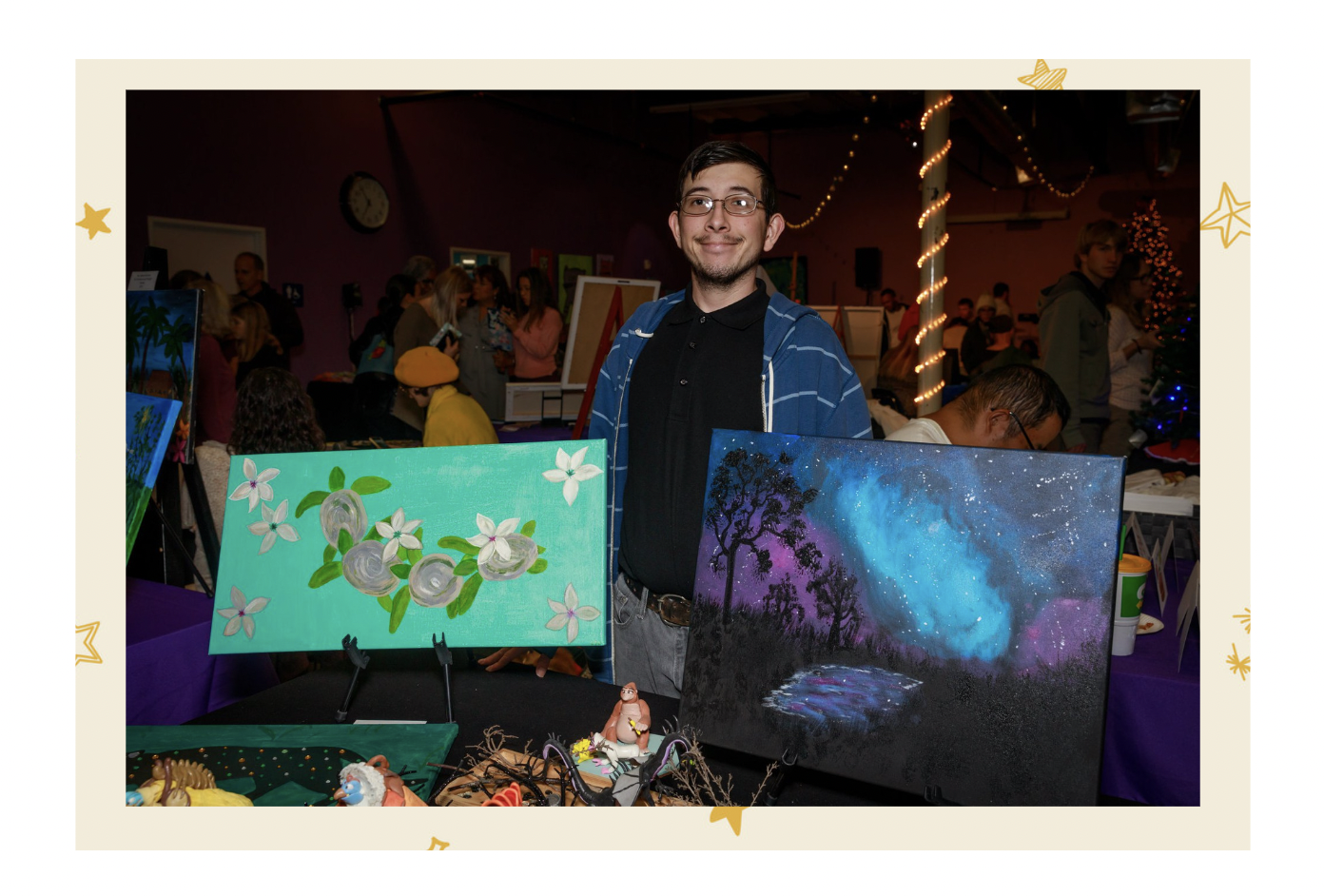 Creating in the Bakery
In September 2016, Emmanuel joined Mychal's Path to Independence Adult Day Program. At Mychal's, Emmanuel has made many friends, gained confidence, and participated in Art Shows to showcase his talent.  Over the years, his creativity shined throughout program activities and it was clear that this would be a priority when finding him job training & employment. Emmanuel was given the opportunity to job train in the bakery and found a true passion.  In March 2019, he was hired as a full time employee in the bakery. During Covid when Mychal's programs were virtual, he still came in to bake cookies for frontline workers & show appreciation. He says, " I like working in the bakery and making lots of money. I make cookies, muffins, and decorate sugar cookies. Decorating cookies is my favorite part because it feels like art and my own creation." Emmanuel is also Gluten Free and has started making his own specialty Gluten Free cookies! He has developed  strong self-confidence and has become more independent. Janett, our head baker, explains, "Emmanuel has grown a lot. He comes into the bakery and can completely set up the kitchen on his own. I can give him directions and he does it all. He keeps everything clean and labeled, too." Pay day is very exciting for Emmanuel! He looks forward to buying new Disney items from Target or a new book from Barnes and Noble. He is also great at saving money for trips to his favorite places including Knott's Berry farm, Disneyland, and the LA Zoo.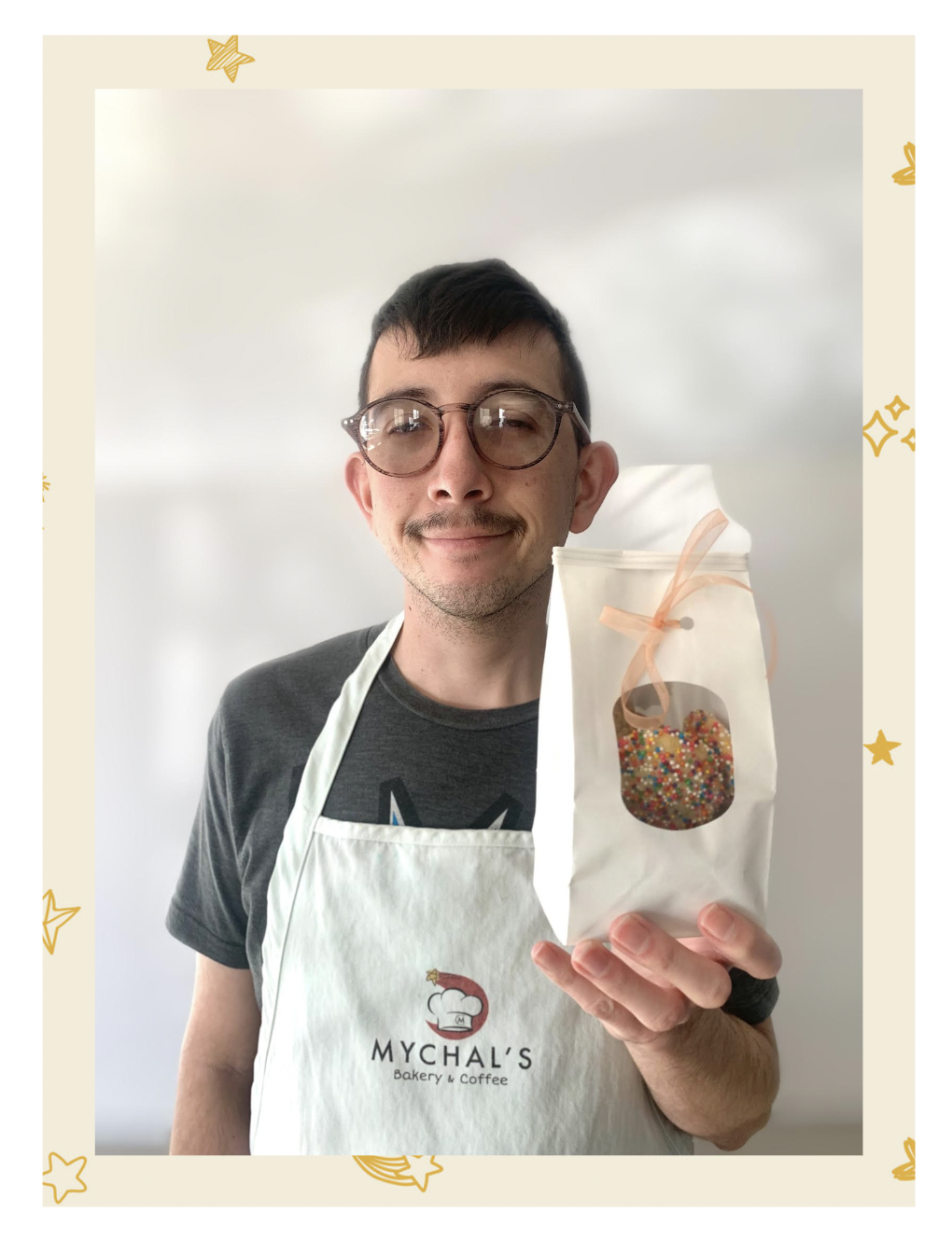 Shooting for the Stars
As Emmanuel looks toward the future, he sees himself continuing to learn new skills in Mychal's Bakery and would love to keep working with his friends. One day, Emmanuel hopes to have a  job on a movie set of DreamWorks, Warner Brothers, or Disney. We hope Emmanuel continues to dream big & work hard – he can achieve anything he sets his mind to!