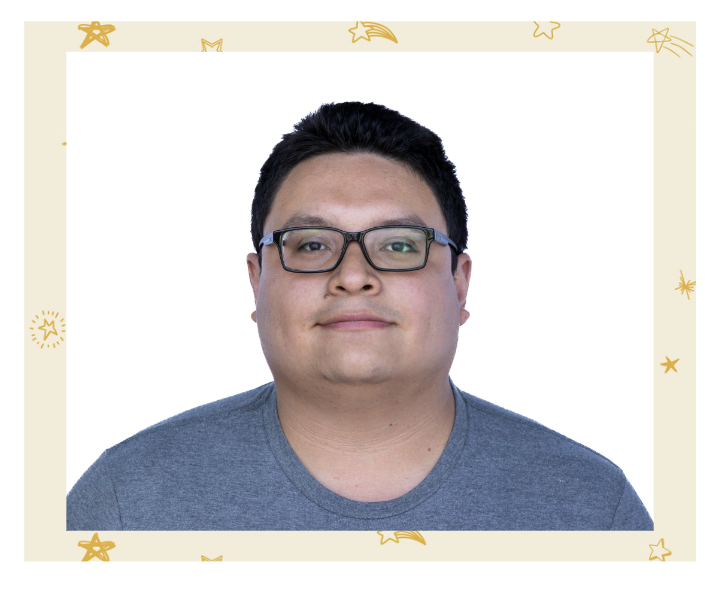 All About Jose: Breaking Barriers & Persevering
Jose is an extremely friendly individual who will always greet you with a smile and ask how you're doing! Most people would describe Jose as a dedicated, loyal, and kind individual. He loves getting to know other people and works extremely hard at everything he sets out to do. Although he has moved on from our Path to Independence Program, Jose frequently comes back to check-in with staff, see other students, and help out in program.
Jose is a huge Harry Potter fan, he likes both the books & movies. He also loves Marvel & Disney movies, especially one's he grew up with like the Lion King, Hunchback of Notre Dame, and Spiderman. Jose's preferred food is tacos and in his free time, you can find him catching up on his favorite anime shows!
Growing at Mychal's
Jose joined Mychal's 8 years ago in November 2014.  When Jose first started at Mychal's he told Ed that he would never be employed because he has autism. From that moment on, Jose has proved himself wrong & broke all barriers he thought existed.  Jose says,  "It's been a long ride at Mychal's." When he joined Mychal's he liked that he was treated as more of an adult than other programs he had attended and appreciated learning independent skills. At Mychal's, Jose took part in many activities, he loved learning new skills and showed enthusiasm towards going to job sites. Jose thinks of the staff and students at Mychal's as family and appreciates everyone who has helped him grow!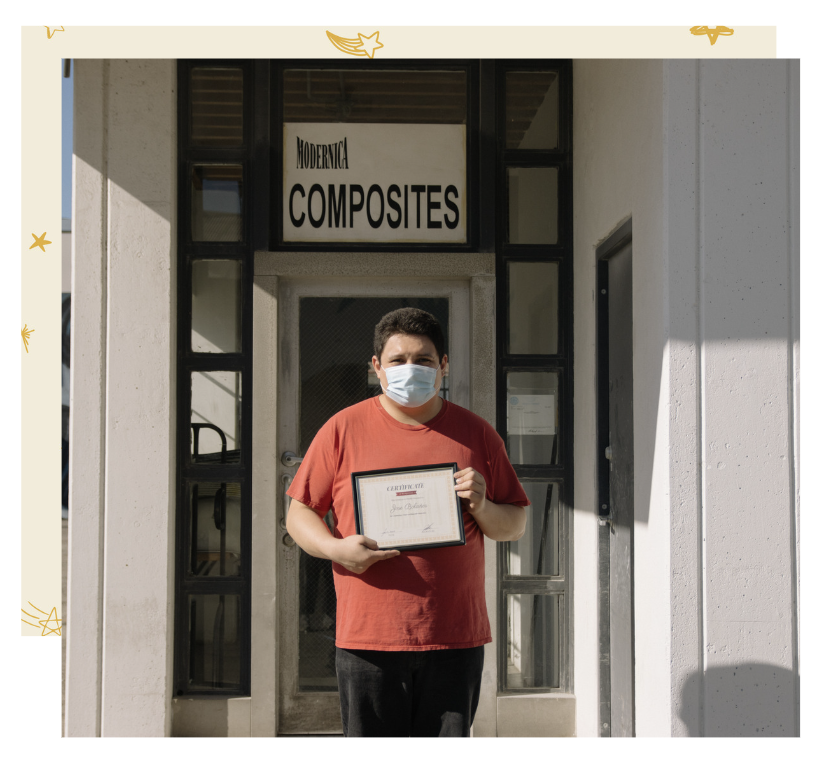 His Bright Future
In 2020, Jose returned to work at Modernica Inc. after a temporary layoff due to the pandemic. Jose has been job training at Modernica Inc. for 7 years. Jose's responsibilities as a warehouse worker include preparing packaging inserts for shipment, assisting with labeling, & organizing products. Jose described being away from work as "hard, because I feel much better when I am working." Upon returning to work, Jose received a warm welcome from his coworkers. Jose expressed that the welcome made him feel happy. With the return, Jose has had to adjust to a new work environment with social distancing guidelines. Now, the operation systems have been changing and Jose has had to learn a lot of new ways to do things at his job. He is adjusting well, continuing to learn from his coworkers, and continues to be happy being employed! When asked about his dreams & goals, Jose explained that he would like to make more friends and feels like there is still a lot to learn at Modernica and hopes to stay with them for awhile. We know Jose's future is bright & he will accomplish al that he sets out to do – keep up the amazing work!