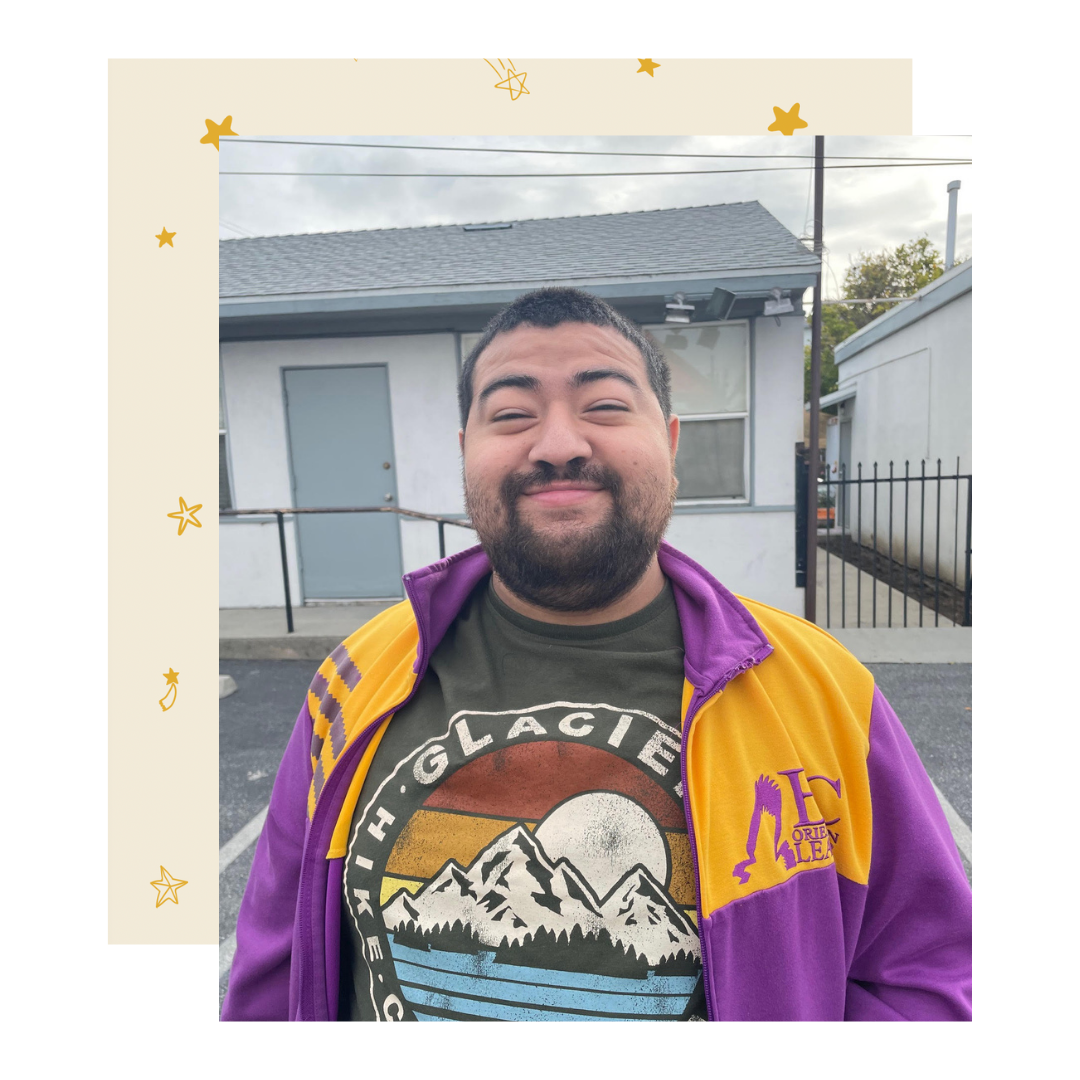 The Beginning
Luis started at the Mychal's Culver City After School Program in 2017 at the age of 18. Luis' favorite thing to do is cook at home; he enjoys making foods like pasta, quesadillas, eggs and ham, and sandwiches. Luis' favorite activities are watching Spongebob, walking with his family, and participating in sports like football and soccer.
Growing at Mychal's
Luis has become more independent since being part of Mychal's programs. At home, he has become more comfortable doing chores on his own and helps his mom out around the house. He helps with washing dishes, doing laundry, organizing his clothes, taking out the trash, and making his bed. Luis used to be more reserved and shy. Now, he communicates more, speaks up for himself by stating his needs and whether he wants to participate in activities or not. We are so proud of how Luis has grown!
Dreams & Goals
Since Luis is aging out of the After School Program, he looks forward to joining our adult Path to Independence Program this month! He is also excited  to work and have that security in his future. Luis loves making tasty food! He hopes to learn more recipes to cook and other tasks to help with around the house.