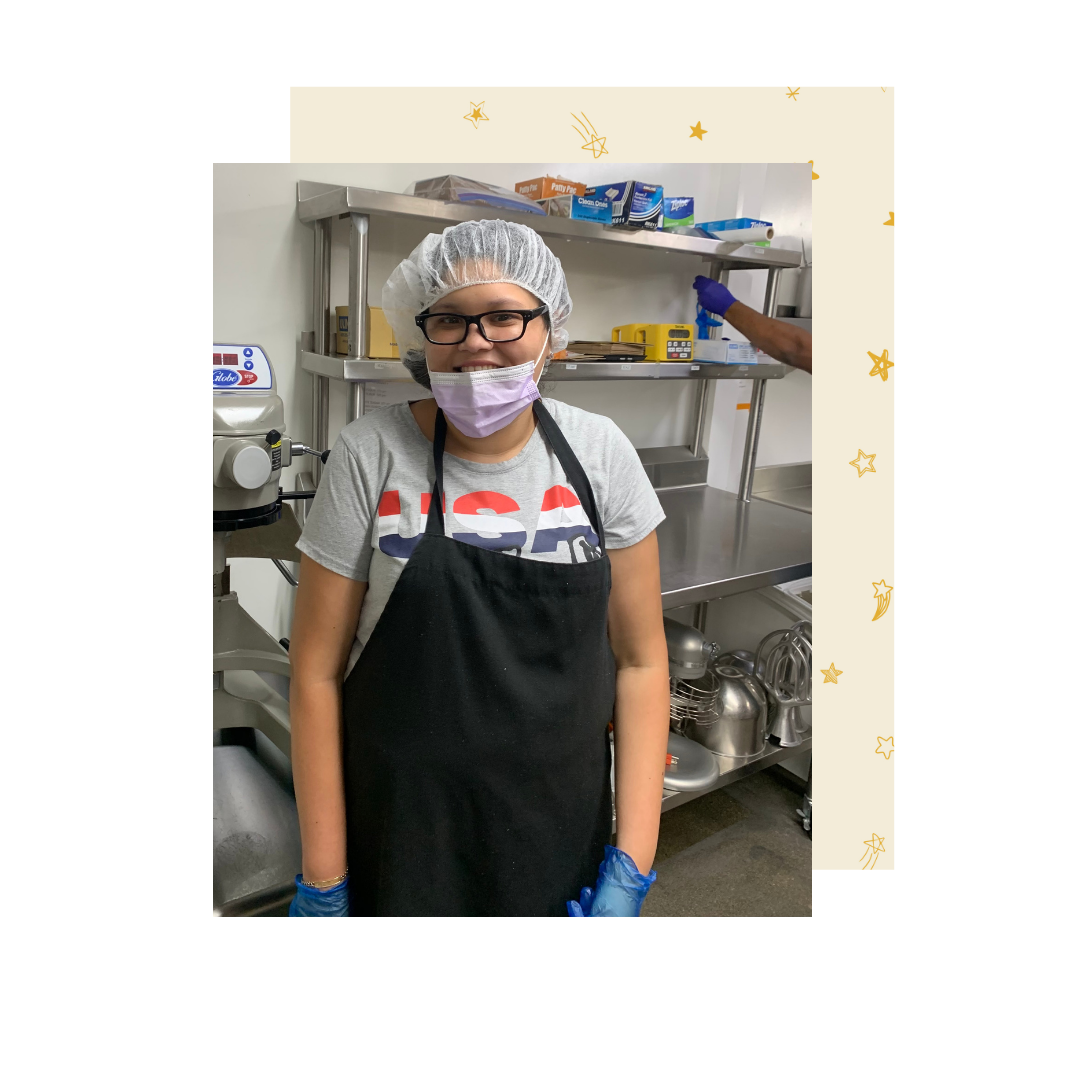 All About Susan: Growing in the Bakery
Susan joined Mychal's Path to Independence Program about two years ago and has been such a great addition to the group! Susan has many hobbies and interests. One of her favorite things to do is help her mom and sisters cook and bake. She also enjoys going on walks with her family and playing games like Uno and Mario Kart. She loves to go shopping for clothes and shoes, and almost never leaves a store empty handed! Susan appreciates spending time with her family and said her favorite thing about Mychal's is "hanging out with friends."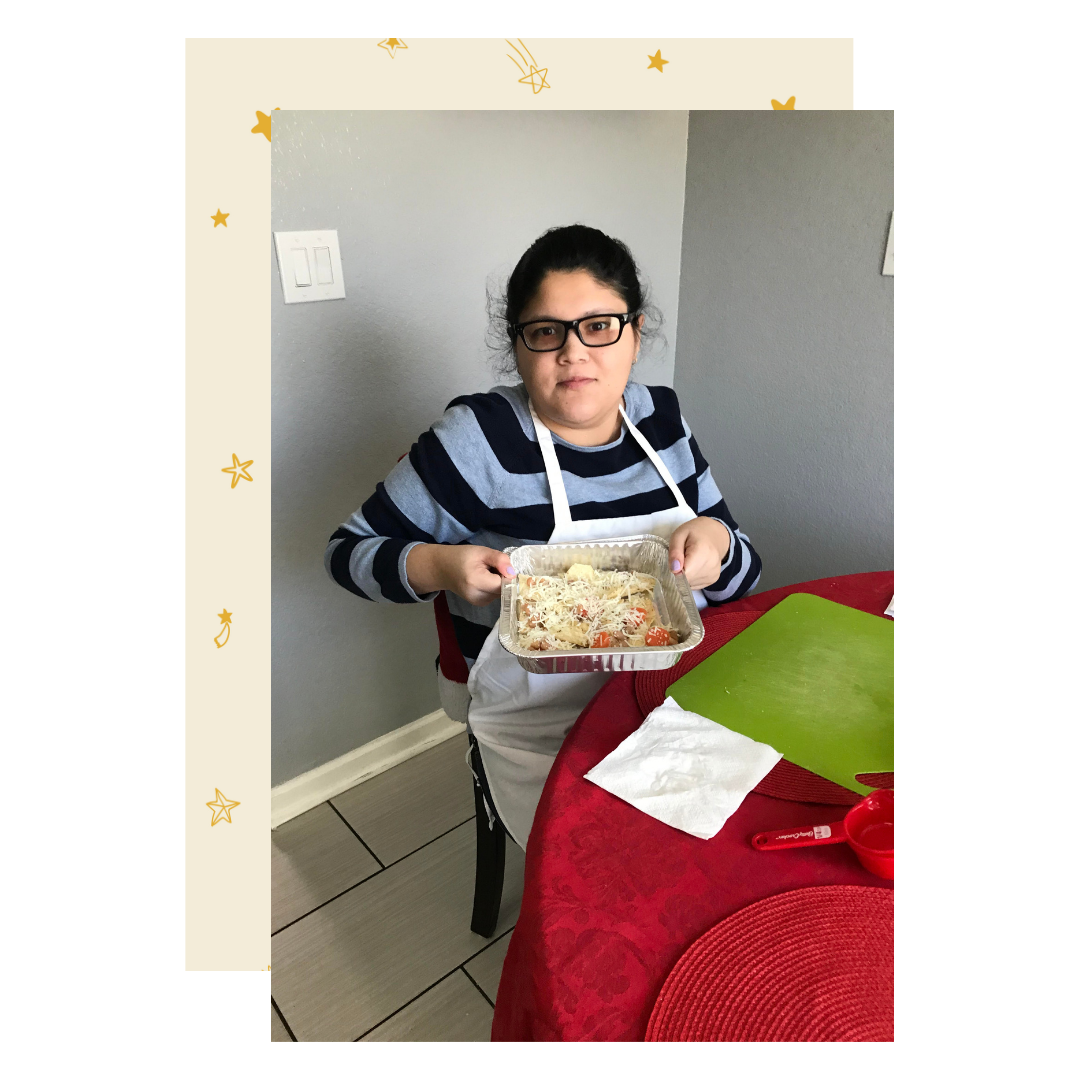 Susan's Growth
Susan has shown a lot of improvement in several areas while being at Mychal's, such as counting and handling money, shopping for groceries, making her own meals, and reading comprehension. Mychal's has helped Susan grow in ways that have made her become more independent and create goals and aspirations inspired by the activities that are available at Mychal's.
Baking and Beyond
Susan is currently helping in the Bakery and has expressed a lot of joy for this new opportunity. Susan explained that she has learned the most in the bakery and that her favorite thing to bake are chocolate-chip cookies. She looks forward to growing in the kitchen and continuing to take part in Mychal's Bakery.
Susan has expressed wanting to develop more skills with baking. She wants to learn how to bake different treats and would like to make a book with all of her favorite desserts to bake. Susan also wants to practice using different methods of transportation so that she is better prepared for outings and can adapt to any sudden changes in her plans without feeling overwhelmed. She wants to keep working on the skills necessary to be more independent in her day-to-day life because she feels proud of herself whenever she is able to do something that she once struggled and needed help with. We are so excited to see all Susan will accomplish!