Thank you for attending our 21st Annual Luncheon & Auction – your cookie jar contains dry ingredients to make a batch of Ryan's famous Chocolate Chip Cookies & the full recipe is below!
About Ryan
Ryan first started at Mychal's in August 2015 as a member of our adult Path To Independence program. As Ryan progressed through our program activities, it quickly became apparent that he thrived in our Bakery. In October 2016, he started his employment with Mychal's Bakery & Coffee. Ever since, Ryan's calling card has been his chocolate chip cookies. He is so good at making them that if you ever need to do a triple or quadruple batch, just let Ryan know, he'll do the math in his head for all of the ingredients. It's clear, that Ryan's passion is put into each and every chocolate chip cookie coming out of Mychal's Bakery & Coffee!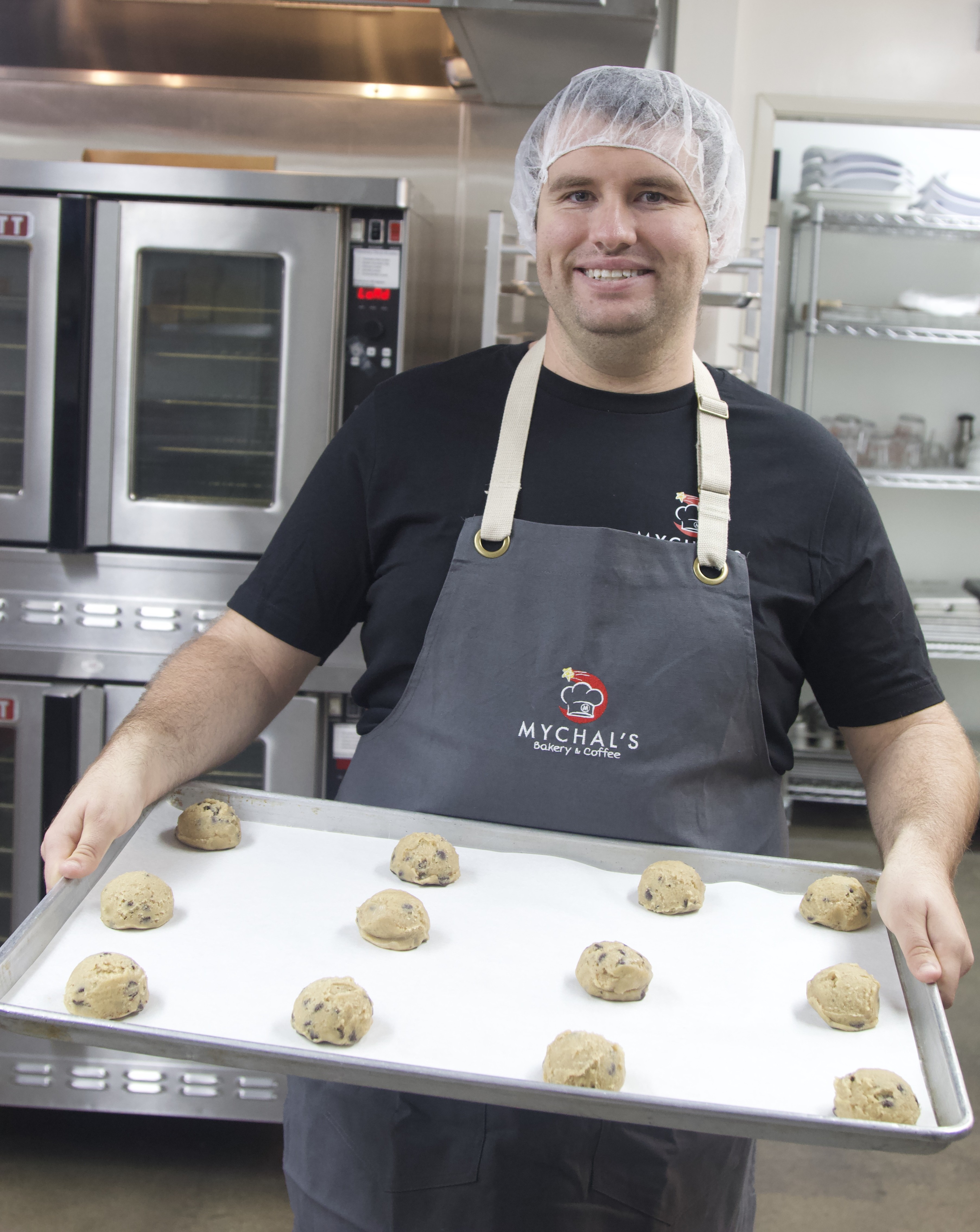 Recipe
Dry Ingredients (included):
2 Cup of All Purpose Flour
½ tsp of baking soda
½ tsp of Salt
1 Cup of Brown Sugar
½ Cup of sugar
About 1 Cup of Semi Sweet Chocolate Chips
Wet Ingredients:
¾ Cup of Unsalted Butter
1 TBS of vanilla extract
1 egg
1 egg yolk
Instructions:
Preheat the oven to 375°F.
Mix together the wet ingredients: butter, vanilla, egg.
Once fully combined, mix in the dry ingredients. (add more chocolate chips if you would like)
Once fully combined, scoop cookies into 2-inch balls onto parchment paper that lines a baking sheet.
Bake in the oven at 375°F for 12-14 minutes.
Please share your cookies once they are baked and tag us in your post using @mychalsbakery and #mychalsbakery. We'll be choosing some to share on our channels as well!