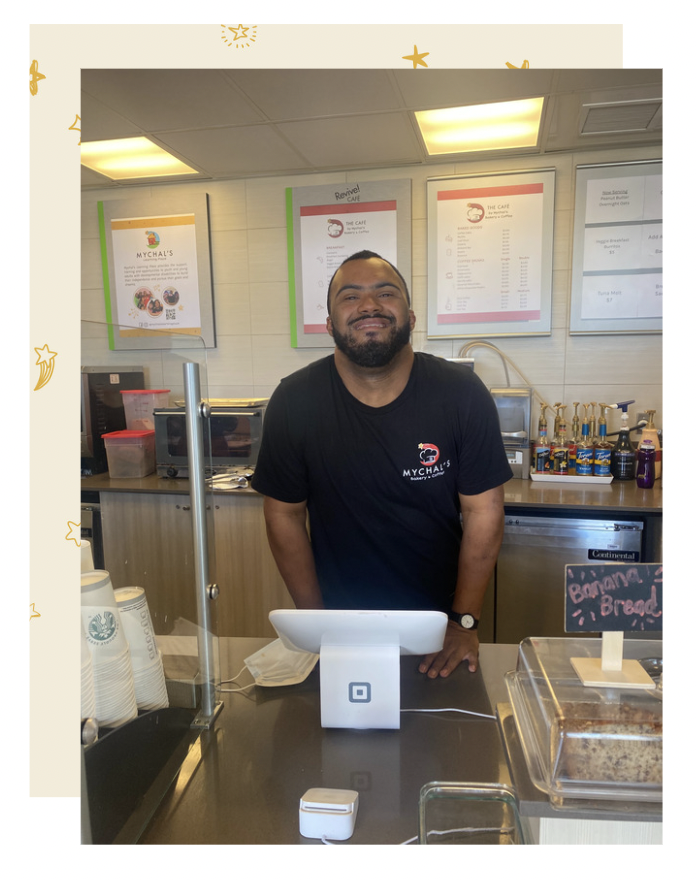 All About Domonic: Determined & Dedicated
Domonic, also known as Dino, is friendly, kind, and polite to all. His hard work & dedication has been recognized throughout his time at Mychal's and through many of his job training opportunities. Dino loves to workout and spend time at the beach. On the weekends, he enjoys hanging out with family and seeing movies. You can often catch Dino listening to Disney music, making TikToks, and scrolling through Instagram in his free time!
Growth at Mychal's
Dino is no stranger to Mychal's as he was a long-time participant of our After School Program in Culver City. This month of October marks Dino's fifth year in our Path to Independence Adult Day Program. He has always enjoyed art in program and special outings like their recent trip to Disneyland – he had tons of fun on Splash Mountain!
Since joining our P2I program, he has increased his overall comfort in the kitchen setting and is now cooking up, delicious meals including his lunch every day! Dino explains, "Mychal's is my life. I love working with Janett in the bakery and working with Carly and all my friends at The Cafe. Mychal's is my family and it has helped me grow a lot."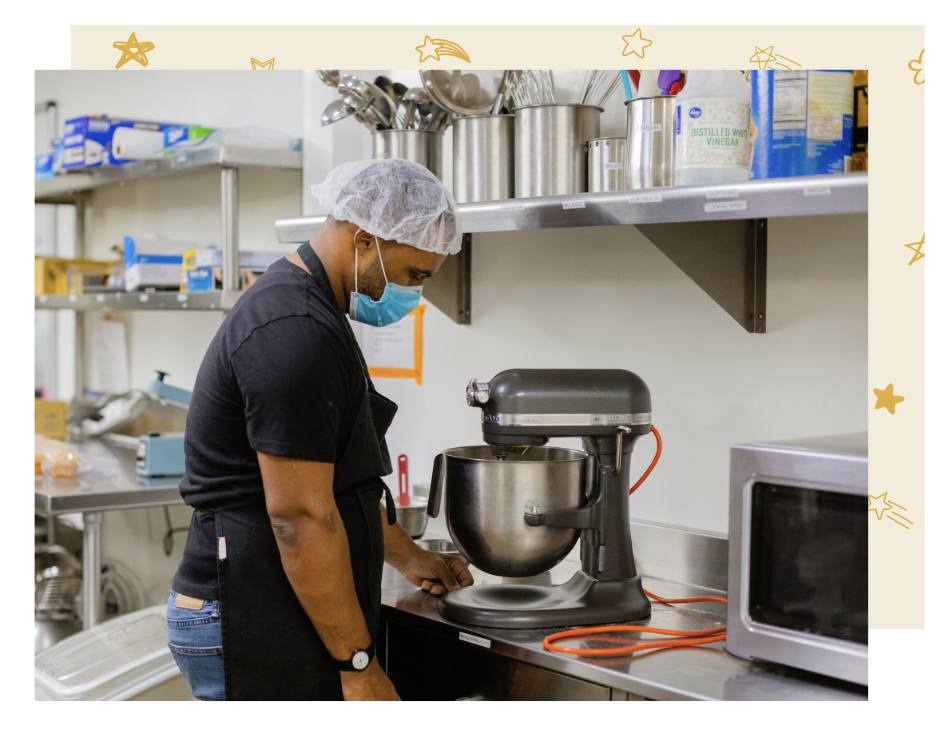 Bright Future
Throughout his time at Mychal's, Dino has also taken an interest in job training with many of our various business partners in the past, which include ​Kinecta Federal Credit Union​ and ​Common Space Brewery​. Pre-Covid, he was selected to participate in our paid internship program with Kinecta Federal Credit Union. Post-Covid, Domonic was training as a barista at Mattel for a few months. In July, Mychal's Bakery & Coffee hired Dino as a Bakery staff member and he received his first paycheck as an employee here! We know Dino will be successful at anything he sets out to do and we are so lucky to have him as part of the team!
For a chance to meet Dino & see his amazing barista skills, please drop by The Cafe by Mychal's Bakery & Coffee at Torrance Memorial Specialty Center on Wednesdays from 9AM-1:30PM. Keep up the great work Domonic!