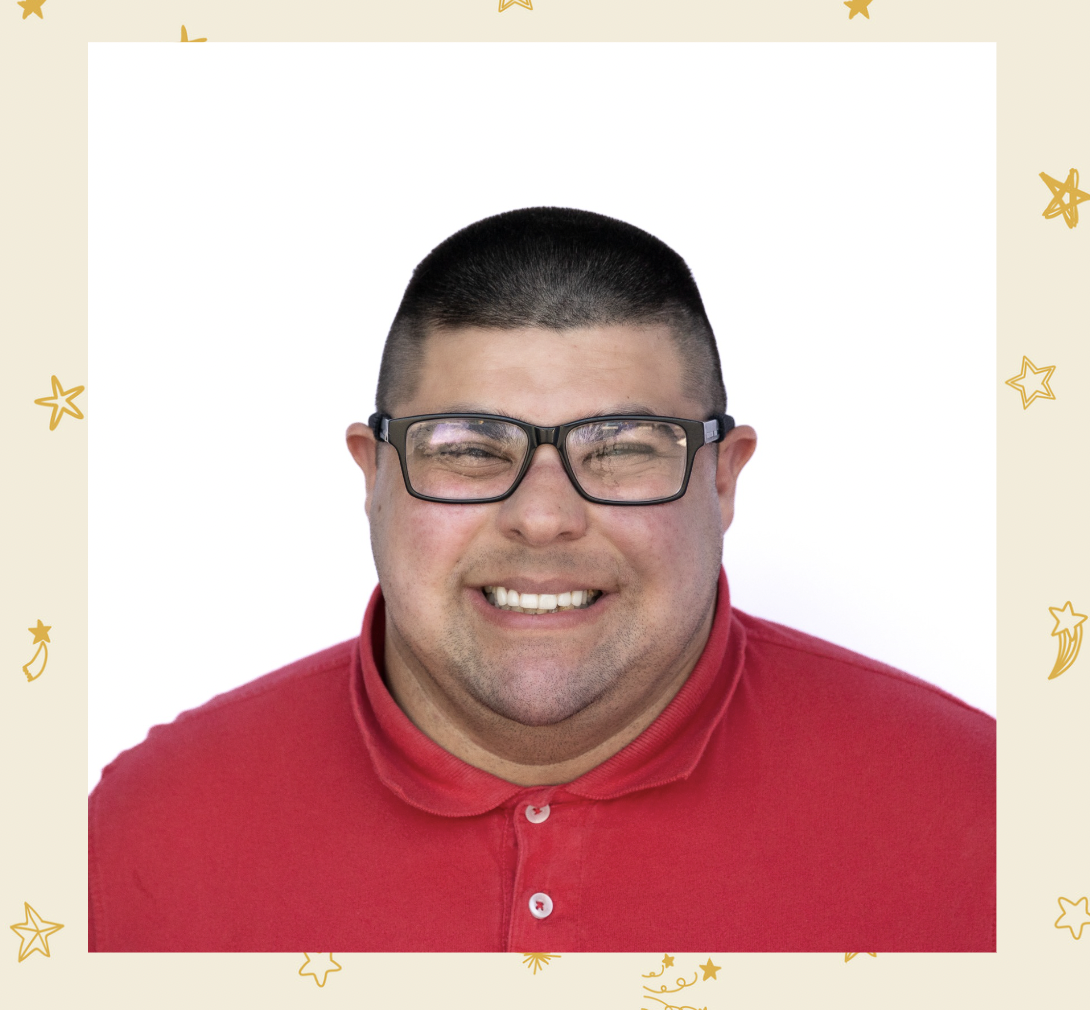 All About Tariq
Tariq is a sweet and empathetic young man. He cares about his peers and always checks in with staff to ask how they are doing. Tariq enjoys video games, Jiu Jitsu, and spending time with his nieces and nephews. He enjoys traveling especially by airplane.  Tariq has a true love for music, one of his favorite artists is The Weeknd. When he's not in program, you can find him singing, dancing, and making everyone smile around him.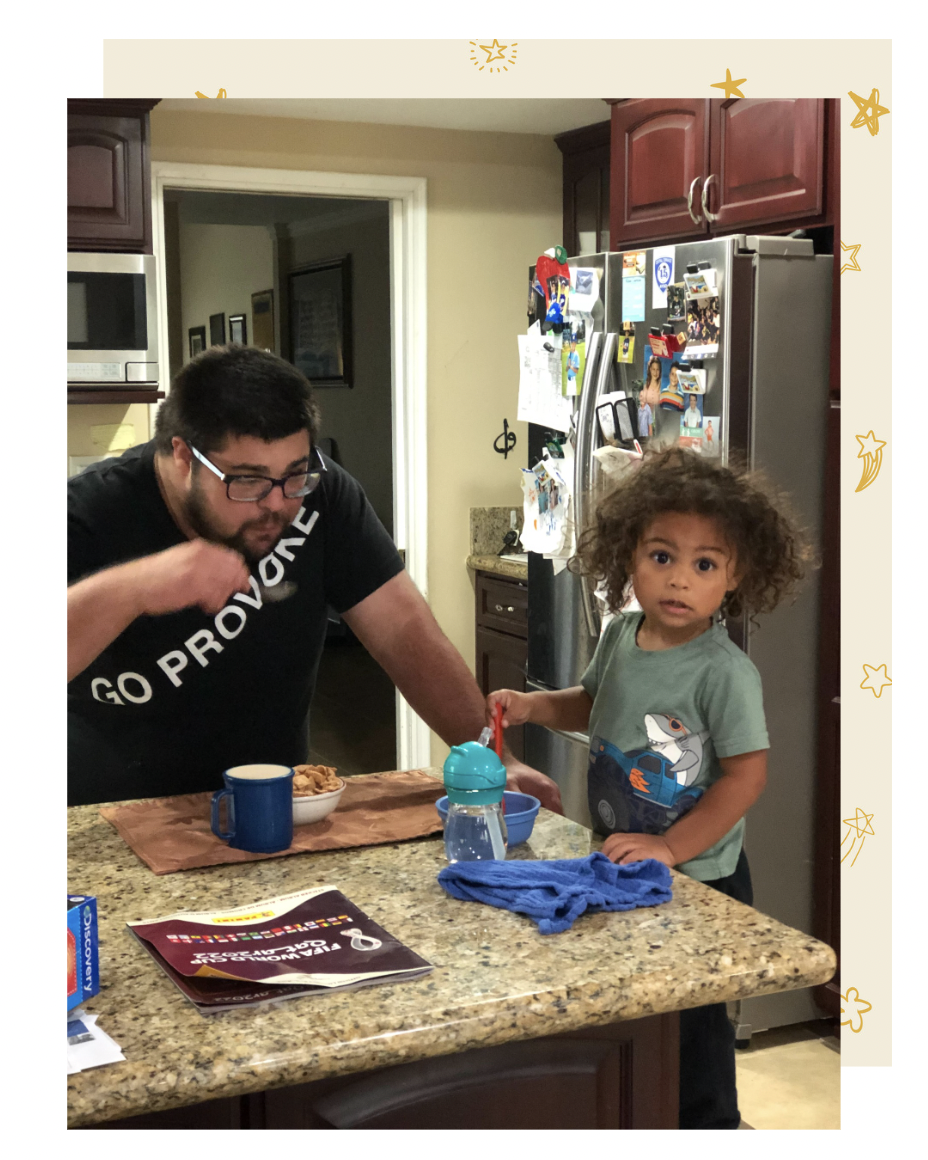 Growing at Mychal's
In 2016, Tariq joined the Mychal's family as a member of the Path to Independence Adult Day Program. Over the years, he has become more social with his peers and gained confidence in himself. He has definitely shown growth in being self sufficient with tasks.
Working for Chevron
Long time sponsor and new employment partner, Chevron, reached out to Mychal's last summer with job opportunities through their Neurodiverse Hiring Program at a few of their ExtraMile locations. Eager to have this opportunity Tariq  jumped at the chance to have a "real job". One to only ever wear shorts, on his first day before heading off to the job site, he was thrilled to show off his new tailored pants to everyone at Mychal's! He now works three days each week where he is responsible for a variety of tasks including restocking store products (chips, snacks, drinks, etc.), cleaning inside and outside the store, looking for expired items, and organizing items within the store.
In just a short time, Tariq has become more independent and his confidence has grown at work. At first he would look to his support staff, Ryoma, for instructions. Now, he immediately does his tasks without any instructions and has become more comfortable working with the other Chevron employees and following their directions. Tariq always brightens everyone's day with his positive energy, smile, and amazing dance moves when his favorite song or artist plays at the store.
Once a week, as a reward for his hard work, Tariq loves receiving a free slushie. After a long day at work, he enjoys relaxing and playing his Nintendo switch at home. When Tariq received his first paycheck, he said, "I got paid and I enjoy working at Chevron and getting free slushies." Everyone at Mychal's is so happy to hear that Tariq really loves this opportunity and is so proud to see him gain more independent skills. Ryoma says, "Seeing a participant, like Tariq, grow outside of Mychal's is a wonderful opportunity and being able to support him during this journey is a blessing. "
Keep up the amazing work Tariq, we know you will continue to shine!